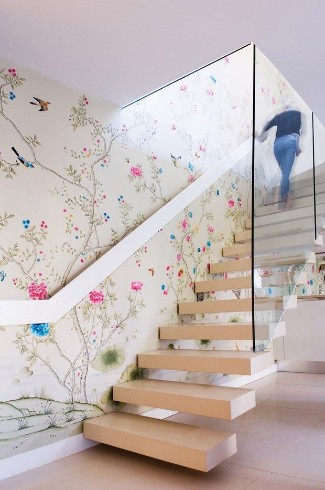 Todays perceptions of wallpaper are completely different than those of 20 years ago. The once floral and toile staple you'd find at grandma's house are a thing of the past!  Not only has wallpaper made a huge come back, it has gone through a major revamp! With a variety of colors, patterns, and textures now offered, it is easy to find the perfect finishing touch that suits the clients needs and personality.
Although the name suggests a marriage to walls, it can be applied in more dynamic ways.  Need to update an old cabinet? Consider applying wallpaper to the doors.  Want to liven up a coffee table?  Wallpaper the top and put a glass top over it. Other ways wallpaper can be used is on the back of book shelves and framing the paper as a piece of art. In my opinion, this is a way more exciting and updated option than simply painting the walls! Its ability to transform the character of a space can easily make it the focal point or it can be a great backdrop. 
Here are a few pictures that show wallpapers ability to transform!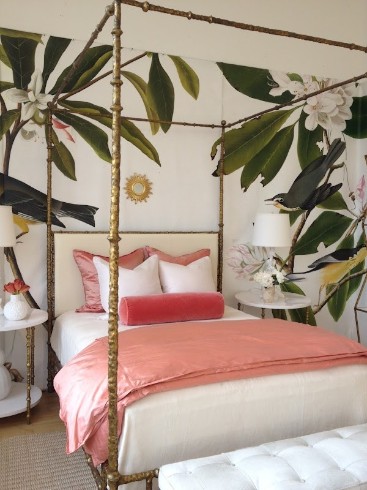 Oly Studio Bedroom featured at High Point